Microsoft Unveils Xbox One, an All-In-One Entertainment System with Revamped Kinect and Fully Integrated SmartGlass
Microsoft today released details on its next generation console at an event hosted at its Redmond campus in Washington. Called the Xbox One, the new console is designed to be the ultimate all-in-one home entertainment system with a heavy focus on both gaming and interactive television watching.
The Xbox One recognizes individual users and presents a customized home screen filled with content like TV and movies, games, and music, along with a new Trending section that displays friend activity and a live TV system.
Xbox One utilizes voice commands, motion control via the Kinect, and a new feature called Instant Switching to allow Xbox users to switch from gaming to TV to other types of entertainment with quick commands that work as fast as swapping channels on the TV. Home screen sharing, called Snap Mode, allows users to display multiple items on the television screen. The Xbox One's comprehensive voice commands, such as "Watch CBS" or "Play Game" are what many imagined Siri integration with the Apple TV might look like.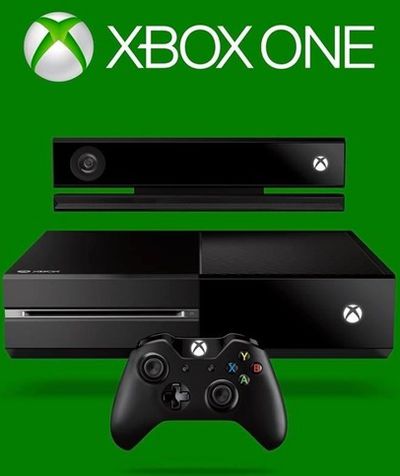 The new Xbox sports 8GB of RAM, an 8-core CPU, a 500GB hard drive, USB 3.0 ports, and a slot-loading Blu-ray drive. It also comes equipped with a newly redesigned Kinect sensor that is far more robust for better motion sensing and an updated controller that has an updated d-pad, impulse triggers and a more ergonomic design, in addition to several other improvements.
Xbox's second-screen companion app SmartGlass, which was originally introduced last year, has been improved to allow smartphones and tablets like Apple's iPad and iPhone to connect seamlessly to the Xbox one. According to Marc Whitten, SmartGlass is "fully integrated" into the new console.
SmartGlass in its current form is designed to allow users to interact with the Xbox 360 in a number of ways, namely navigating through menus, controlling video, browsing the internet, and using the keyboard to type on the console.
A number of games were also revealed at the Xbox One event including Madden NFL 25, NBA Live 14, EA Sports UFC, FIFA 12, Forza Motorsport 5, Call of Duty: Ghosts, and Quantum Break, a new game from Remedy that aims to blend television and gaming. 15 new games will be released during the first year that Xbox One is available, with eight of those being new franchises.
Though no exact release date was given, the Xbox One will launch around the world "later this year." More information about the console and its upcoming games will be available at E3 in June.