Key Claim of Apple's 'Rubber Banding' Patent Once Again Found Invalid by U.S. Patent Office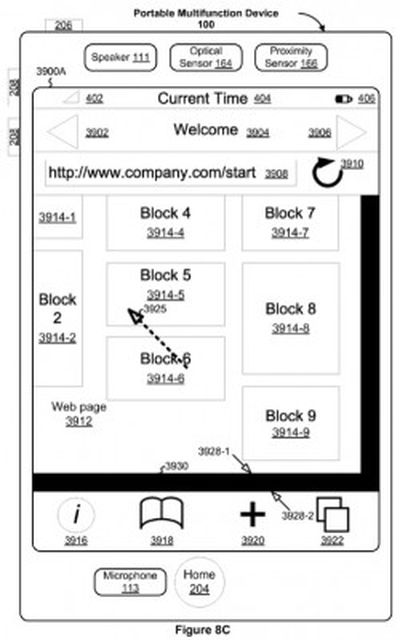 Last October, a court filing in the U.S. lawsuit between Apple and Samsung revealed that the U.S. Patent and Trademark Office (USPTO) had issued a preliminary decision ruling that all of 20 claims of Apple's "rubber banding" patent were invalid.
The patent, which addresses the ability for content displayed on iOS devices to "bounce back" when the user scrolls to the top or bottom of the page, had been successfully used by Apple in its lawsuit against Samsung that yielded a $1 billion judgment.
At the time, we noted that the decision by the USPTO was merely a preliminary one and that it would be revisited in numerous other reviews and appeals as Apple continued to plead its case. FOSS Patents now notes that Samsung has filed another court document revealing that the agency has followed up with a new decision reviving three claims from Apple's patent but once again rejecting the other 17 claims, including the key one used against Samsung.
The latest decision, which according to Samsung was published by the patent office "on or after March 29", is a final Office action -- which gives it more weight than the first one, but "final" isn't really final in this process as I'll discuss further below. [...]

Apple now has two months (which can be extended) to respond. Again, the word "final" sounds more definitive than this really is. Sometimes the Central Reexamination Unit reconsiders such "final" decisions. Even if it doesn't, this "final" rejection can and certainly will be appealed to the Patent Trial and Appeal Board (PTAB), sort of an appellate division within the USPTO. The PTAB can make a final decision as far as the USPTO is concerned, but frequently remands a matter to the Central Reexamination Unit. And a final-final USPTO decision can then be appealed to the United States Court of Appeals for the Federal Circuit. It will take years before a truly final decision on the validity of this patent issues.
The validity of the rubber banding patent is just one of the difficulties facing Apple as the $1 billion verdict against Samsung continues to be challenged. Last month, Judge Lucy Koh voided nearly half of the judgment due to a jury error that made it impossible for corrected damages to be calculated for the affected devices and patents. As a result, Koh ruled that a new trial must be held to establish correct damages for those devices, with the result potentially including either a smaller or larger award for Apple. Samsung is of course also seeking to appeal the judgment in its entirety, with Apple and Samsung arguing over whether the appeal or the new trial addressing corrected damages should proceed first.