T-Mobile's iPhone 5 is a Tweaked Model A1428 Phone with AWS Support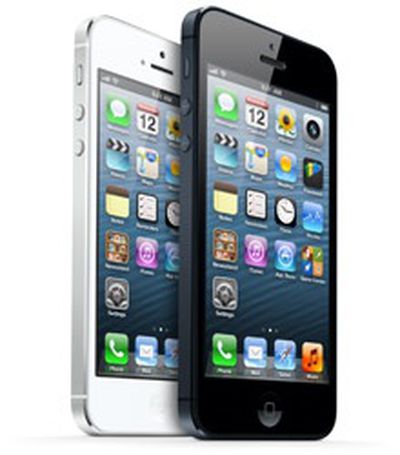 The iPhone 5 that will be sold through T-Mobile is a modified version of the A1428 iPhone 5 that is currently produced for AT&T's network, among others. The new version of the A1428 has been tweaked on the hardware side by Apple to support Advanced Wireless Services (AWS) bands for T-Mobile's network.
According to an Apple representative that spoke to Engadget, existing A1428 phones cannot be updated to add AWS support.

Apple's enabling support of the AWS bands from the factory on the new guy – and sadly, Apple affirmed to us that it's not something that can be enabled via a simple software update for A1428 iPhone units already in circulation. To say that another way, existing iPhone 5 owners on AT&T cannot simply apply a software patch to have AWS support added. You'll need to buy a new phone next month.
On April 12, which is the date that T-Mobile's iPhone 5 launches, Apple will be selling the new version of the A1428 iPhone. This phone will be available unlocked at full retail price through Apple, and will function with both the T-Mobile and AT&T networks, as well as on many LTE bands around the world.
Apple plans to phase out the existing A1428 hardware in favor of the new version, which means future phones from AT&T might also ship with AWS support included. While the current A1428 phone works with T-Mobile's network, it is notably slower than the modified version.
Apple's iPhone 5 with AWS included will be available at 12:01 a.m. on April 12 from 24-hour locations, and phones ordered from Apple's Online Store can be unlocked (after full payment) through T-Mobile.