Analyst Predicts New iPhone 5S in June, Low-Cost iPhone in September
Piper Jaffray analyst Gene Munster has something of a mixed track record predicting Apple product releases, having expected an Apple television set for several years now. Regardless, in a research note today, Munster predicted an iPhone 5S will be released in June, and a low-cost iPhone in September.
He believes the 5S will have incremental upgrades with a faster processor, better camera, and "an outside chance" that the device will gain an NFC chip as part of a digital wallet initiative. He also notes that some kind of biometric security feature is a possibility, but believes that is more likely in a future iPhone 6.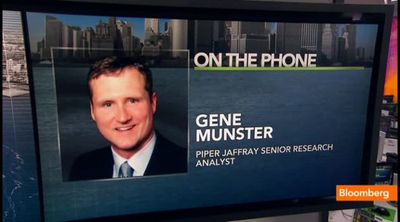 Regarding the lower-cost iPhone, Munster writes:
We continue to believe Apple will have a cheaper phone product to address the emerging markets. In recent public comments, Tim Cook noted that the original iPod cost $399 and eventually the company released a $49 iPod Shuffle which addressed a broader market. We believe Apple will likely introduce a cheaper device in the September quarter.
Earlier this year, KGI Securities analyst Ming-Chi Kuo -- who has a very good track record in recent years -- also predicted an iPhone 5S in June or July, with a lower-cost iPhone around the same time.