Los Gatos Home Built by Steve Wozniak in 1986 Hits Market for $4.5 Million
Steve Wozniak's former home has hit the market for $4.5 million. The 7,500 square foot 6 bed/6.5 bath house sits on 1.19 acres at the base of the Los Gatos mountains. It was originally built by Woz in 1986, but is no longer owned by him.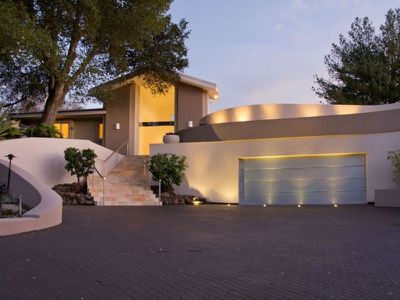 From the listing agent at Sotheby's:
This exquisite approx 7,500 sqft, 6-bedroom/6.5-bath home on 1.19 acres is nestled in the Los Gatos Mountains and combines post-modern style with majestic natural views. It is a natural abode for light and warmth. Recently re-designed and renovated, this home was originally built by Steve Wozniak, co-founder of Apple Computer, Inc. and retains several of his most unique design elements.


Outside there is a koi pond, a pool with a waterfall, and a wraparound terrace. The home, at 300 Santa Rosa Drive in Los Gatos, CA, is roughly a half hour drive from Apple's headquarters at 1 Infinite Loop.