Apple Faces Class Action Lawsuit Over Screen Ghosting on Retina MacBook Pros
Law360 reports (via 9to5Mac) that a Retina MacBook Pro owner has launched a would-be class action lawsuit against Apple, alleging that the widely reported ghosting issues are the result of defective LG screens and that Apple has been "tricking" customers into buying these by not distinguishing them from models sold with Samsung screens.
Ghost images of previous content have been widely demonstrated on some Retina MacBook Pros, as in the above video. A
support thread on apple.com
on the issue currently runs to over 7000 posts across almost 500 pages. Apple uses displays manufactured by both Samsung and LG in its Retina laptops, and it has been
strongly indicated
that the issue affects mostly machines with LG screens. Apple has so far made no statement on the issue beyond a
support document
in which it describes "image persistence" as a characteristic of IPS displays and gives some advice on minimizing the effects.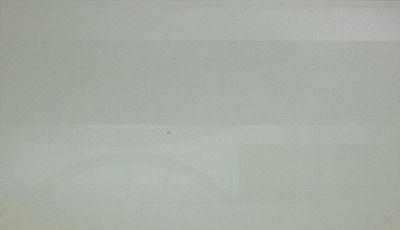 The lawsuit has been filed in a Federal court in California by Retina MacBook Pro owner Beau Hodges, who says that Apple should have disclosed the issue and allowed customers to choose between machines with LG and Samsung screens.
The electronics giant must know about the differences between the two versions because it spent a considerable amount of time testing the products during research and development and has been inundated with complaints from customers about the LG screen's problems, according to the suit.

"The performance disparity between the LG version and the Samsung version is particularly troubling given that Apple represents the MacBook Pro with retina display as a single, unitary product, described as the highest quality notebook display on the market," the complaint said. "None of Apple's advertisements or representations discloses that it produces the computers with display screens that exhibit different levels of performance and quality."
A class action lawsuit is one in which an individual or small number of people file a claim representing a larger group of individuals in similar circumstances.