Some Retina MacBook Pro Users Experiencing Display 'Ghosting'
Earlier this week, The Next Web noted that some early purchasers of the Retina MacBook Pro have been experiencing "ghosting" on their machines' displays, with remnants of previously-displayed screen contents remaining visible for some time afterward.
Some readers on the ASC forum have reported the image retention issue with as little as 20 minutes worth of use. However it's well worth noting that the problem isn't happening to everyone, and image retention isn't uncommon on IPS panels such as the one used in the new Pro.
Apple has reportedly been replacing machines affected by the issue, but tight supplies of the Retina MacBook Pro could result in waits for the replacement units.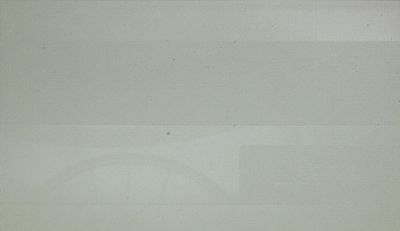 Ghosting on Retina MacBook Pro display (Source: Mac Performance Guide)
DisplayMate's Ray Soneira notes on his
news page
that such behavior is not restricted to IPS panels such as those used in the new Retina MacBook Pro, suggesting that the issue is likely an early production problem that Apple has perhaps already ironed out.
It used to be much more common, but now it's unusual to see it in a display. The cause varies: an electrostatic build up, a chemical impurity build up, a thermal imbalance, or an electronic levels issue within the panel. Depending on the cause it can be better to leave the display on with a dark uniform image, on with a bright uniform image, or turn the display off all together.
Apple continues to cite shipping estimates of 3-4 weeks for new Retina MacBook Pro orders amid high demand, and the company is apparently delaying some early custom-configured orders from business customers by up to a month from their original estimates.