Citi Analysts Suggest Apple Will Miss Its Own 2Q 2013 Revenue Forecast
Apple will miss the lower end of its own revenue guidance figures of $41-43 billion for the current quarter by more than half a billion dollars, claim Citigroup analysts cited by Business Insider.
CNET has more on the research note, which says that reduced orders in Apple's supply chain suggest softening demand for both iPhone and iPad, and claims that there is "limited evidence" of an imminent low-cost iPhone.
In conducting our regular field work with the hardware supply chain, we again find evidence of reduced demand to Apple's suppliers for iPhone 5 related components. While production does not directly translate to sales (for example, we estimate Apple finished 1Q13 (Dec) with [around] 10M iPhone units in inventory), we suspect this is an indication of softer demand for iPhone 5 and iPhone 4S.
Citi's Glen Yeung predicts total iPhone sales of 59 million units in the first half of 2013, while the general Wall Street expectation is for around 69 million. He has also slightly downgraded his forecast Q2 iPad sales by 0.6 million to 19 million.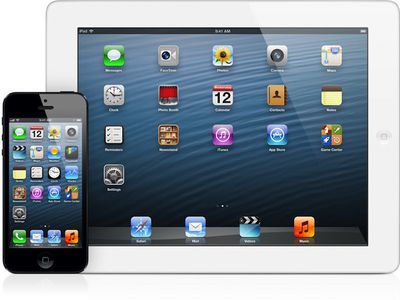 Yeung's team also warns against expecting revenue to flow from the low-cost iPhone rumored to be coming in August or September.
Despite much speculation amongst investors and third-party research, we find limited evidence of a low-end iPhone at this stage … We continue to expect iPhone 5S to be launched (albeit in early C3Q13 vs. late C2Q13) and anticipate a large-screen iPhone in late 2013/early 2014. But clear indications of a low-end iPhone remain elusive.
But while Citi is pointing to supply chain reports as the basis for its claims, Apple CEO Tim Cook has previously cautioned against reading too much into supply-chain rumors:
Months of rumors about order cuts and so forth, so let me take a moment to comment on these. No comment on any particular rumor as I'd spend my life doing that. I suggest its good to question the accuracy of any kind of rumor about build plans. Even if a particular data point were factual, it would be impossible to interpret that data point as to what it meant to our business. The supply chain is very complex and we have multiple sources for things. Yields can vary, supplier performance can vary. There is an inordinate long list of things that can make any single data point not a great proxy for what is going on.
However, Citi has been among the more accurate analyst firms in following the recent slowing of Apple's growth, and its statements are in line with previous observations by other analysts and commentators.
Apple has fallen short of analyst expectations several times in recent quarters, but has always met its own guidance, although that guidance has long consisted of low-ball figures that Apple felt it could easily meet. Starting with this quarter, Apple is now issuing a range of guidance numbers that it believes it will fall within, significantly altering the landscape for analysts seeking to predict Apple's performance.