Amazon and Monoprice Offering Certified, Low Cost Lightning-to-USB Cables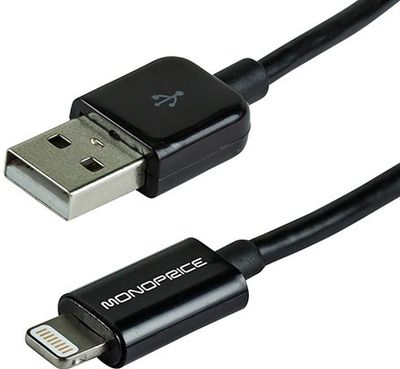 Both Monoprice and Amazon are now offering low cost Lightning cables, priced at $11.77 and $14.99, respectively, for a standard 3-foot cable.
That's a significant savings over Apple's official Lightning cables that are sold online and at retail stores for $19.99.
Monoprice is known for offering high quality generic cables at a deep discount. In addition to the standard 3ft cable, Monoprice is also selling a 6ft cable for $12.56 and a Slimfit cable for $12.73. The cables are all MFi certified Lightning to USB charge/sync cables, made to work with the iPad, iPhone, and iPod. The Slimfit cable from Monoprice is set to ship out in the beginning of March, with the other two cables following later in the month.
Amazon is only offering a 3ft MFi Certified cable at this time, but it is available to ship immediately.
While there are cheaper lightning cables available, the offerings from Amazon and Monoprice are MFi (Made for iPad/iPhone/iPod) Certified, which means they have been approved by Apple. Other low cost Lighting cable options are unofficial, which has introduced concerns about quality and compatibility.
Apple has been maintaining strict control over the Lightning connector and accessories that utilize the technology, insisting that Lightning-related accessories are manufactured in Apple-approved facilities. As a result, the introduction of lower-cost licensed Lightning cables has been slow.