Steve Jobs Threatened Palm with Patent Suit Over No-Hire Policy
Steve Jobs threatened to file a patent suit against Palm if they didn't agree to not hire Apple employees, according to a Reuters report on a court filing (via AppleInsider) made public Tuesday. The court filing is a part of a class action lawsuit against Apple, Google, Pixar, Lucasfilm and others over an agreement those companies made to not actively solicit each other's employees to hire them away.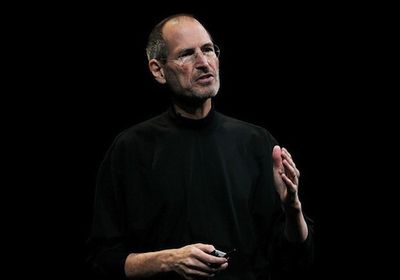 The companies attempted to keep an array of documents secret, but that request was rejected in parts by Judge Lucy Koh, which is why a statement from former Palm executive Edward Colligan has become public record. Colligan said that Jobs proposed the agreement to Palm, and that Jobs suggested that if Palm didn't agree they could face lawsuits "alleging infringement of Apple's many patents." Colligan responded to Jobs with an email:
Your proposal that we agree that neither company will hire the other's employees, regardless of the individual's desires, is not only wrong, it is likely illegal.[...] Palm doesn't target other companies-we look for the best people we can find. l'd hope the same could be said about Apple1s practices. However, during the last year or so, as Apple geared up to compete with Palm in the phone space, Apple hired at least 2% of Palm's workforce. To put it in perspective, had Palm done the same, we'd have hired 300 folks from Apple. Instead, to my knowledge, we've hired just three.
Colligan also told Jobs that he was not intimidated by patent litigation and said that Palm had recently acquired some patents from Siemens that it could use against Apple and its iPhone patents. Jobs responded:
Just for the record, when Siemens sold their handset business to BenQ they didn't sell them their essential patents but rather just gave them a license. The patents they did sell to BenQ are not that great. We looked at them ourselves when they were for sale. I guess you guys felt differently and bought them. We are not concerned about them at all. My advice is to take a look at our patent portfolio before you make a final decision here.
Walter Isaacson's biography of Steve Jobs revealed that Jobs was angry at Palm for hiring former employees, although the threat of patent litigation in Colligan's statement is certainly a new revelation.
"Jobs was so furious that Palm was hiring some of his former employees that he complained to Bono, who was a cofounder of a private equity group, led by the former Apple CFO Fred Anderson, that had bought a controlling stake in Palm."
These aren't the only instances that Jobs became angry at the poaching of Apple employees, however. In January 2012 it was revealed, also according to a court filing, that Jobs complained to then-Google CEO Eric Schmidt about the hiring of Apple employees at Google.
Recently, current CEO Tim Cook was ordered to give a deposition in this case, so more nuggets of information are likely to be released as court filings are made public.