The Ashton Kutcher-led jOBS film will be opening in theaters on April 19, according to The Hollywood Reporter.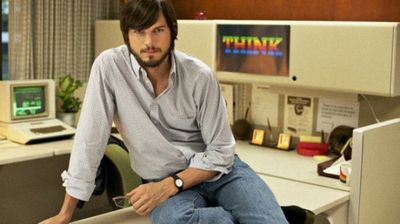 The biopic, directed by Joshua Michael Stern and written by Matthew Whitely, chronicles Jobs' ascension from college dropout to one of the most revered entrepreneurs of the 20th century. Part of the film was shot in the historic garage where Jobs first set up shop at his family's home in Palo Alto, Calif.
jOBS also stars Dermot Mulroney, Josh Gad, Lukas Haas, J.K. Simmons and Matthew Modine.
The film debuts at the Sundance Film Festival this Friday, January 25. Stars Kutcher and Josh Gad, who play Jobs and Steve Wozniak respectively, will be at Macworld/iWorld next week to kick off the event with a talk about playing the two Steves.