iPhone 5S Reportedly Slated for March Production with June/July Launch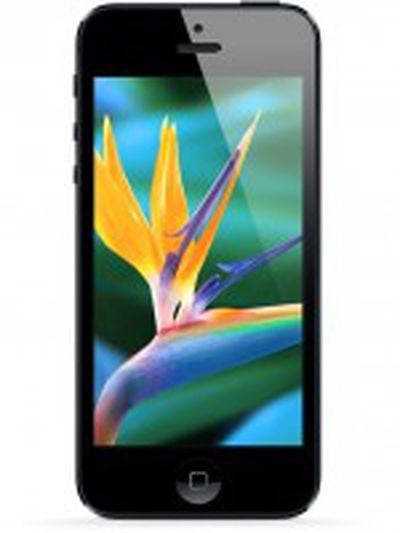 Following up on his report from last month, Jefferies analyst Peter Misek has released a new research report indicating that Apple's iPhone 5S is still in line for a launch in June or July of this year, with production beginning to ramp up in March.
Our checks indicate that preliminary builds for the iPhone 5S will start in March for a launch in June/July. As word of the earlier production schedule starts to spread, we believe we could see a slight slowing of demand CQ1 in anticipation of the new product launch and Apple will likely start curtailing channel inventory.
Misek notes that he has been seeing signs of two iPhone 5S prototypes currently in testing, although one could be the cheaper iPhone that has been the subject of a number of rumors in recent weeks. On the topic of that cheaper iPhone, Misek says that the device "looks close to being greenlit or may already have been" and offers some "likely specs" in order to help bring Apple's costs down:
Similar to the iPad mini, we expect a concentrated low-cost iPhone rather than a "cheap" one. Likely specs: polycarbonite case with 4" non-Retina display and no LTE. We believe a new low-cost iPhone would increase Apple's share, decrease [gross margins], but have little impact on [earnings per share].
Misek also directly addresses the iPhone with a 4.8-inch display mentioned in his earlier report, now saying that he is seeing no further signs of the device. He suggests that the form factor is for the iPhone 6 further down the road, but we remain skeptical about the likelihood of Apple making yet another change to the iPhone's resolution even two generations removed from the iPhone 5.
Finally, Misek comments on recent reports that Apple has slashed component orders for the iPhone 5 nearly in half in the first quarter due to "weaker-than-expected demand". Like a number of analysts, Misek casts significant doubt on the reasons for the dire claims, suggesting that lowered component orders are largely driven by an assembly bottleneck that has resulted in oversupply of components and projected ramping down of production leading into the iPhone 5S.
The original reports from Nikkei and The Wall Street Journal drew suspicion for their claims that Apple was planning to build 65 million iPhones this quarter before slashing its orders, an unrealistically high number considering expectations for sales in the range of 50 million units in the holiday quarter that coincided with the device's launch in most markets. The Wall Street Journal quickly removed the specific 65-million figure from its report, but uncertainty about the sourcing and accuracy of the associated claims persists.