SuperSpeed USB 3.0 Promises 10Gbps Data Transfers, Coming in 2014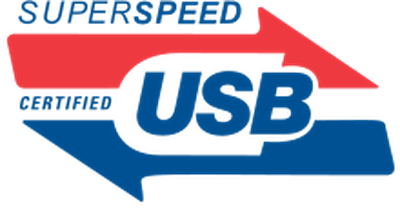 The trade organization behind the USB 3.0 specification has announced a new upgraded spec that promises higher data speeds over backwards compatible connections.
The new spec enhanced SuperSpeed USB 3.0 spec should deliver a 10 Gbps data rate -- the same as current Thunderbolt connectors -- though don't expect it any time soon. The new protocol should be finalized sometime in 2013, with initial products featuring the connector appearing in late-2014 or 2015, reports CNET.
To take advantage of the double-speed USB 3.0 interface, devices such as computers, hubs, and digital cameras will need new USB controller hardware. However, the new version of USB 3.0 uses the same connectors, so existing USB devices can be plugged into the higher-speed ports.

USB 3.0 cables may or may not work. "Existing SuperSpeed USB cables are not certified to operate at 10 Gbps; it is possible that some existing SuperSpeed USB cables may be capable of operating at 10 Gbps," the group said.
The new devices should be backwards compatible with older USB hardware, though not at the upgraded speeds.
Thunderbolt, which moves data at up to 10Gbps in both directions, appears mostly on Apple devices currently, but devices tend to be more expensive than their USB 3.0-compatible counterparts. However, Thunderbolt does have a strong ally in Intel, with the company pushing the standard heavily.