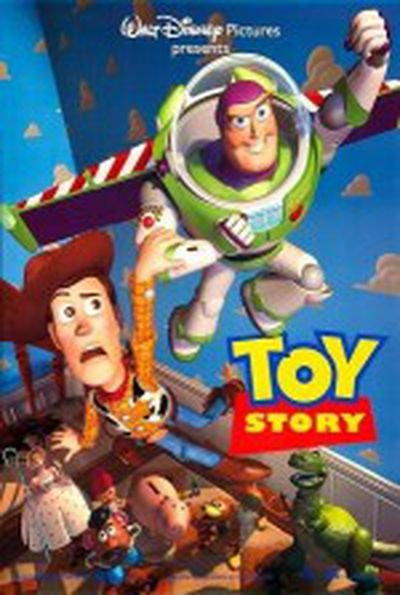 Steve Jobs famously purchased Pixar from Lucasfilm for $10 million in 1986, selling the company to Disney 20 years later for $7.4 billion. In 1995, Pixar was ready to unveil its first feature film, Toy Story, which was also the first feature film composed entirely of computer-animated graphics. Before the film was released, Steve Jobs spoke at SIGGRAPH 95, a conference for those in the computer graphics industry.
In his speech, the full video of which was discovered by Mashable, Jobs presciently compared computer-animated films to such game-changing breakthroughs as sound and Technicolor, even as Toy Story had yet to be released in theaters.
I want to talk for a minute about a place in history. The computer graphics community has been climbing the wall of the castle for 20 years, standing on each others shoulders and made immense progress as we've seen today. And finally we have now scaled the castle wall and we're in the castle now with Toy Story and I think that's an achievement that many in this room should take proud ownership in.

And we should take a few minutes today, on the hundredth anniversary of the invention of the motion picture, to contemplate the contributions that we're making. We have now pioneered, I think really, the next major offshoot of the motion picture. It's going to be a medium in its own right, it's going to have unique talents in itself that we will find boundaries for as we explore it over the next many years.
Toy Story
went on to become a blockbuster, taking in over $360 million at the box office and spawning sequels, spinoffs, and extensive merchandising as it garnered a prominent place in entertainment history.
Before Toy Story, computer graphics were used for either short films or to augment live action movies with special effects. Since Toy Story, there has been a boom in the production of computer-animated films and less of the traditional hand-drawn animated films. In early November, Pixar Animation Studios named its main building in honor of Steve Jobs.