Google Chairman Eric Schmidt Says Android is 'Pretty Clearly' Winning the Mobile War with Apple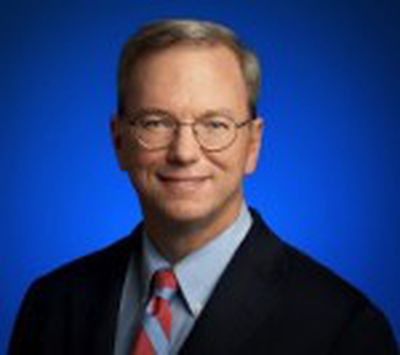 In another wide-ranging interview with Bloomberg, Google Executive Chairman and former CEO Eric Schmidt says that Google is winning the war against Apple in the mobile space.
This is a huge platform change; this is of the scale of 20 years ago -- Microsoft versus Apple. We're winning that war pretty clearly now. [...]

"The core strategy is to make a bigger pie," he said. "We will end up with a not perfectly controlled and not perfectly managed bigger pie by virtue of open systems."
Bloomberg points to a Gartner study claiming that Android's market share reached 72% during the previous quarter while iOS registered at just 14% as its market share has plateaued or even retreated somewhat in the face of Android's momentum.
The report notes that Google has gained confidence in its model of giving away Android to handset manufacturing partners and relying on advertising, search, and other services to generate revenue. The flexibility of Android has resulted in adoption by numerous manufacturers, yielding significant diversity and market penetration for the platform.
Schmidt sat down with The Wall Street Journal for a similar interview last week, during which he noted that Google and Apple have an on-and-off relationship. Schmidt noted at the time that Apple and Google would address their differences "the adult way", recognizing that they have major partnerships in place that need to be fostered even as they have disputes in other areas.