Apple and Microsoft Reportedly Facing Off Over SkyDrive In-App Subscription Revenues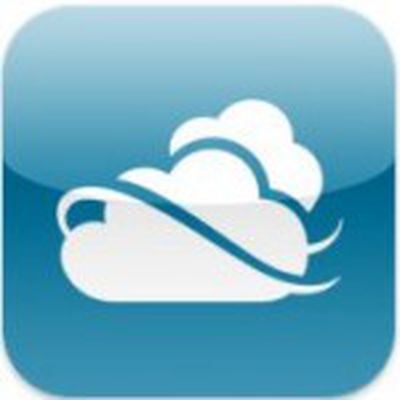 The Next Web reports that Apple and Microsoft are currently engaged in a dispute over Microsoft's SkyDrive cloud storage app that was launched in the App Store a year ago. According to the report, the dispute is related to Microsoft's move to roll out the ability for users to purchase paid storage upgrades on their iOS devices without going through Apple's in-app subscription mechanism that provides Apple with a 30% share of revenues. As a result, Apple has refused to approve any updates to the SkyDrive app.
Microsoft, TNW has learned, has a new version of the application ready to go, including a key bug fix that would rectify a crashing bug, but cannot get it through.

Microsoft does not appear keen to pay Apple the 30% cut, as it lasts in perpetuity, regardless of whether a user continues to use an iOS device or not, as the billing is through their Apple account.
The report claims that Microsoft has offered to remove the subscription options from the SkyDrive app, but Apple has still declined to allow updates to the app. It is unclear why Apple would have refused such an offer, as many similar apps such as Dropbox operate under this model.
The Next Web goes on to note that the dispute between Apple and Microsoft is also affecting third-party developers who have integrated SkyDrive into their applications, as the login pages for SkyDrive displayed by these apps contain a "sign up" link that runs afoul of Apple's guidelines.
In short, applications that wish to integrate with SkyDrive cannot, until Microsoft bows to Apple's demands, and retools SkyDrive to allow for it to be integrated with the technology firm's payment system by which the firm would garner a fee for the length of the account. A user could go into their Apple account, cancel their subscription, and then re-purchase it outside of the Apple ecosystem, but as that would save them no money, few, if any, will.
It is unclear just how and when the dispute between the two companies may be settled, but for the time being both SkyDrive app users and both developers and users of third-party apps relying on SkyDrive are finding themselves increasingly affected by the standoff.
Update 11:04 AM: Engadget reports that Microsoft has issued a statement acknowledging a "delay in approval" for its SkyDrive app.
Similar to the experiences of some other companies, we are experiencing a delay in approval of our updated SkyDrive for iOS. We are in contact with Apple regarding the matter and hope to come to a resolution. We will provide additional information as it becomes available.