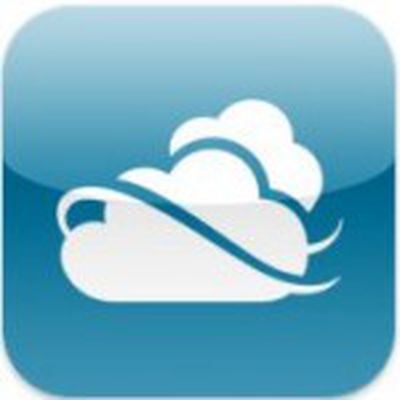 Microsoft has released an iPhone client app for its SkyDrive cloud-storage service. The app allows uploads of videos and photos to SkyDrive, as well as opening and managing files.

SkyDrive is your personal cloud for your documents, notes, photos and videos. Move your files into SkyDrive and immediately they're available from any web browser anywhere in the world. As we detailed a few days ago, there have been a number of recent updates to SkyDrive.com to improve how you share with others, manage your files and folders, and browse through your stuff blazingly fast utilizing the latest web technologies (like HTML5 and CSS3).

Yet as devices proliferate, having a great experience on the web is only one piece of a pretty complex puzzle. As people start to rely more on their smartphones, the need to be able to access files on-the-go is important. As we mentioned two weeks ago, we view device access as "table stakes" for personal cloud storage. People are choosing where to put their files based on how portable and accessible they are across the various devices they use; therefore, it's critical that we continue to extend the SkyDrive experience to the devices you use every day.
Microsoft has released a number of iOS apps this week, including an official Xbox Live app and Kinectimals.
Cloud storage services Dropbox and Apple's iDisk service both have iOS client apps.
SkyDrive is available for the iPhone, free from the App Store. [Direct Link]