Build-to-Order Pricing for New iMac Models Revealed
Following Apple's announcement today that the new iMac models will go on sale this Friday, November 30 with immediate availability of 21.5-inch models and December availability of 27-inch models, Apple reseller Expercom has posted full configuration and pricing information for each of the models. While Apple has detailed the available customization options since last month, the company had not previously listed pricing information for the various options.
- Base 21.5-inch model: Only one internal customization is available on the $1299 base model, with a $200 charge to upgrade RAM from 8 GB to 16 GB. The RAM is not officially user-upgradable, so those interested in 16 GB of RAM may be interested in considering this option.
- High-end 21.5-inch model: In addition to the same RAM upgrade option available on the low-end model, the high-end model starting at $1499 also offers options for a processor bump from 2.9 GHz Core i5 to 3.1 GHz Core i7 ($200) and to upgrade the base 1 TB hard drive to a Fusion Drive ($250) that incorporates solid-state storage for faster performance.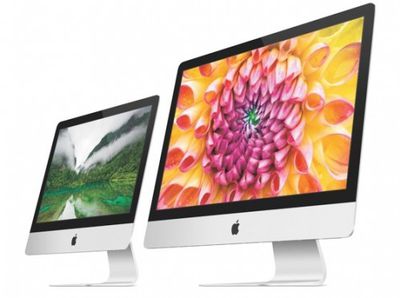 - Base 27-inch model: The $1799 base model includes a 2.9 GHz Core i5 processor and NVIDIA GeForce GT 660M graphics, with a number of RAM upgrade options ranging up to $600 for 32 GB of Apple-installed RAM, although Expercom offers its own RAM options for considerably lower pricing and users can upgrade the RAM on the 27-inch models at a later date. A number of storage options are also available, with the base 1 TB hard drive upgradeable to 3 TB for $150. Each of those hard drives can also be upgraded to Fusion Drives for an additional $250 premium, and Apple also offers a 768 GB all-flash drive as a $1300 upgrade.
- High-end 27-inch model: The $1999 model bumps the default processor to a 3.2 GHz Core i5 and the graphics to NVIDIA GeForce GTX 675MX with 1 GB of GDDR5, which can be upgraded to a 3.4 GHz Core i7 ($200) and NVIDIA GeForce GTX 680MX with 2 GB of GDDR5 ($150). Storage and RAM upgrades are the same as on the base 27-inch model.