Artists Being Asked to Prepare for iTunes 11 Launch in "Next Days"
According to a post on the MacRumors Forums, Apple is asking record labels to submit pictures and galleries of their artists to iTunes for use in iTunes 11's new Music Store layout.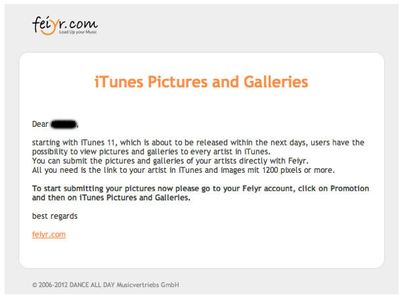 This email was sent to artists by German music distribution service Feiyr. iTunes 11 was delayed at the end of last month and is supposed to ship by the end of November.