Apple and Google's Motorola Unit Seeking Arbitration to Resolve Patent Dispute
Bloomberg reports that a new court filing in the ongoing patent dispute between Apple and Google's Motorola Mobility unit reveals that both sides are interested in using binding arbitration in order to resolve the issues related to standards-essential patents at a minimum, if not the entire dispute.
The companies have been exchanging proposals on using binding arbitration to reach a licensing agreement over patents that are essential to comply with industry standards on how phones operate. Such an agreement could lead to a global settlement of all of their patent disputes, Apple said in a filing yesterday.

"Apple is also interested in resolving its dispute with Motorola completely and agrees that arbitration may be the best vehicle to resolve the parties' dispute," Apple said in the filing.
Arbitration would avoid the need for a further protraction of the ongoing court cases, moving the dispute out of the courts and into the hands of a neutral third third party who would review evidence and render a decision that both parties would be legally obligated to accept.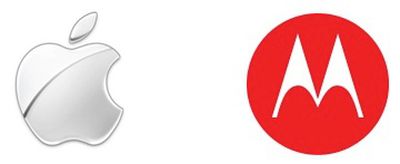 The willingness to engage in arbitration is another sign that the mobile companies involved in a vast web of lawsuits may be seeking to wind down their confrontations, with Apple and HTC having announced a settlement in their dispute over the weekend. Apple's major foe is, however, still Samsung and it appears that there may be no settlement in sight for that dispute.