Apple Posts Notice to UK Site Acknowledging that Samsung Galaxy Tab Did Not Infringe on iPad Design Because "They are not as cool"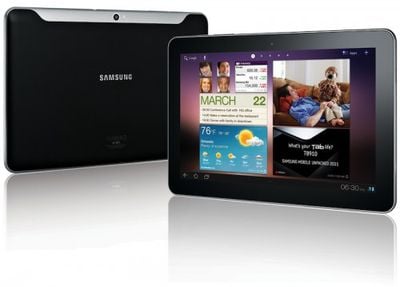 As
instructed
by a UK court, Apple has posted a
small link
in the footer of
Apple.com/uk
. The notice acknowledges the judgement that Samsung had not infringed on the iPad design with their Galaxy Tab. The text of the notice starts:
On 9th July 2012 the High Court of Justice of England and Wales ruled that Samsung Electronic (UK) Limited's Galaxy Tablet Computer, namely the Galaxy Tab 10.1, Tab 8.9 and Tab 7.7 do not infringe Apple's registered design No. 0000181607-0001
But Apple's notice is somewhat playful and goes on to quote directly from the judgement where the Judge describes that Apple's design is "cool" and ultimately the Samsung design is simply not as cool. The Judge wrote:
"The informed user's overall impression of each of the Samsung Galaxy Tablets is the following. From the front they belong to the family which includes the Apple design; but the Samsung products are very thin, almost insubstantial members of that family with unusual details on the back. They do not have the same understated and extreme simplicity which is possessed by the Apple design. They are not as cool."
Apple goes on to explain that the case was also tried in Germany and that in that court Samsung was found guilty. In the end, they write "So while the U.K. court did not find Samsung guilty of infringement, other courts have recognized that in the course of creating its Galaxy tablet, Samsung willfully copied Apple's far more popular iPad."
The link must remain on Apple UK website for a period of one month, and Apple is also required to run ads acknowledging the ruling.