Apple to Stream Live Video of 'iPad Mini' Media Event to Apple TV
Several MacRumors readers have noted that Apple has added a new "Apple Events" icon to the Apple TV, with the company revealing that it will be streaming today's media event live.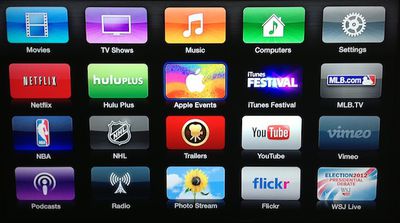 It is unclear if the video stream will be available through other means such as on apple.com, but Apple will presumably be updating its site with more details if the stream will be available through multiple channels.


The new channel also offers users the ability to watch several previous Apple events dating back to June 2011.
Apple has offered live video streams of its events several times in the past, but has not done so in several years until today. The most recent event for which Apple provided a live video stream prior to today was its "Back to the Mac" event in October 2010.
Update 6:22 AM: Apple will also be streaming the media event through its website.