'iPad Mini' Media Event Also Streaming via Apple's Website
Earlier today, a new "Apple Events" channel appeared on the Apple TV revealing that the company will be offering live video streaming of today's media event. At the time, it was unclear whether Apple would also be offering a stream through its website, but the company has now updated its site to promote a live stream available online.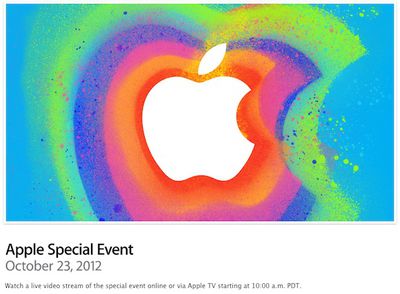 The video stream requires Safari 4 or later on a minimum of Mac OS X Snow Leopard, or iOS 4.2 or later for those accessing the stream from a mobile device. Streaming via Apple TV requires second- or third-generation Apple TV with a minimum of software version 5.0.2.
Apple's event kicks off at 10:00 AM Pacific / 1:00 PM Eastern, and MacRumors will have full coverage of the event's announcements.