Rumors Continue to Point to November 2 Launch Date for 'iPad Mini'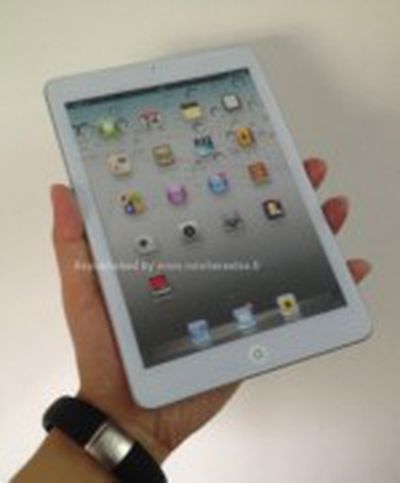 Earlier this week, we pointed to a couple of claims suggesting that Apple is planning to launch the "iPad mini" on Friday, November 2, also making the case that the date is the most reasonable one given Apple's past history and the media event scheduled for October 23.
Reports are continuing to pile on that November 2 date today, with TechCrunch reporting that it has received information from its own sources pointing to the same date.
November 2 is the ship date we've heard today from a source close to Apple's supply chain, echoing an earlier report by Geeky Gadgets that that's the day the iPad mini will go on sale. [...]

Our own source has also previously proven reliable with unreleased Apple info.
German site iFun.de is also weighing in with its own report claiming that Apple has informed a major shipping logistics partner that it should be preparing for a significant boost leading up to that date.