Rumors and Speculation of November 2 'iPad Mini' Launch Building
Earlier today, Geeky Gadgets reported that it has received word from a retailer in the United Kingdom indicating that the "iPad mini" will be launching on November 2 in at least the United States and UK, with pre-orders reportedly set to begin on October 26. 9to5Mac also issued a Tweet today stating that it has "heard whispers" of a November 2 launch.
As we noted earlier this week, November 2 is the most obvious date for a launch given Apple's past history and the October 23 date for its media event, making it difficult to assess which rumors might be based on actual information and which might simply be speculation based on the most likely scenario.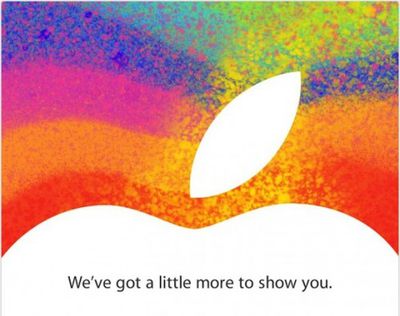 Apple typically releases its new mobile devices on Fridays, generally making them available roughly a week and a half after their introduction. This pattern was seen with the iPhone 5 last month and with the third-generation iPad earlier this year, among other past releases. Pre-orders, if they are offered, are a bit less consistent, with iPhone 5 pre-orders going live one week before launch while pre-orders for the third-generation iPad began immediately following Apple's media event nine days before launch.
One wrinkle that could derail Apple's usual schedule is the possibility that the iPad mini may be considered a new product line, and these products such as the original iPhone and full-size iPad had longer gaps between introduction and launch. We do believe, however, that the iPad mini is likely to be a rather straightforward expansion of Apple's existing product line, meaning that a November 2 launch is indeed likely.