Microsoft's Czech Unit Reportedly Confirms Office for iOS Coming in March 2013 [Updated]
The Verge reports that a Microsoft product manager today confirmed that the company is working on versions of Microsoft Office for both iOS and Android, targeting a March 2013 release. The comments were made to Czech site IHNED.cz [Google translation] at a press event in that country.
The Verge also notes that it has seen a press release from Microsoft's team in the Czech Republic confirming the launch plans.
"In addition to Windows, Office will be also available on other operating systems, Windows Phone, Windows RT, Mac OS, Android, iOS and Symbian," says Microsoft, while separately noting that there will also be a new version of Office Web Apps too. [...]

The press release also mentions that Office 2013 will be made available to businesses in December, with a consumer launch scheduled for the end of February 2013. "Office 365 services and other Office products for mobile (phones and tablets) will be released from March 2013," says Microsoft.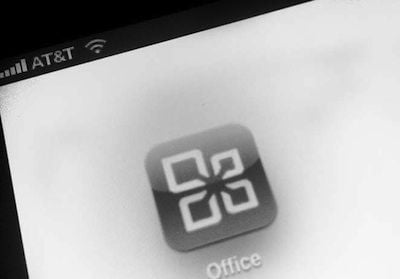 There has been considerable confusion over the possibility of Office for iOS, with The Daily having claimed in February that it had hands-on time with a working prototype of the software but Microsoft denying the report's details. In May, a pair of reports narrowed the release of Office for iPad (and possibly iPhone) to November of this year, with November 10 being floated as the actual date. It now appears, however, that the iOS launch may track more closely with the broader Office 2013 release.
Update 8:29 AM: IHNED.cz's Otakar Schon has followed up to let us know that there was a miscommunication with the Microsoft representatives and that the timeline for an Office release on iOS and Android is "after March".
Update 10:51 AM: Microsoft head of PR Frank X. Shaw released this statement on Twitter:
The information shared by our Czech Republic subsidiary is not accurate. We have nothing further to share.