New iPad Shows Up in App Analytics Running A6-Based Chip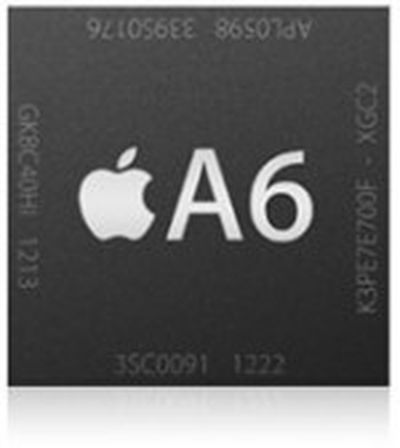 MacRumors has received word from a developer who has seen evidence of a previously unknown "iPad3,6" device showing up in his app analytics. Most interestingly, the device's processor targets the new ARMv7s architecture that supports the custom A6 system-on-a-chip found in the iPhone 5. This new iPad thus appears to be running either an A6 chip itself or a variation on Apple's custom A6 design.
It is unclear exactly what this new iPad device represents, as an "iPad3,6" designation would seem to imply a derivative of the current-generation iPad, which is designated "iPad3,1", "iPad3,2", and "iPad3,3" for the various Wi-Fi and cellular models. There have been rumors that Apple is planning to release a tweaked version of the third-generation iPad in the coming weeks in order to incorporate a Lightning connector and other internal changes, but it seems difficult to believe that such a release would also include an upgrade to the new A6 chip.
Alternatively, this new iPad3,6 could represent Apple's 2013 iPad model, which is expected to run some flavor of the A6 chip. We would, however, have expected that device to carry an "iPad4,x" designation.
This new iPad3,6 does not appear to represent the "iPad mini" reportedly scheduled for launch later this month, as that device is said to be a derivative of the iPad 2 running Apple's cheaper A5 chip and seems to have already been seen in logs carrying "iPad2,5" and "iPad2,6" designations. Our source who saw the iPad3,6 reference has also seen this iPad2,6 device running an A5 chip.