Starbucks Adds Passbook Support to Its iPhone App
Starbucks has added Passbook support to its iPhone app [App Store], as perhaps the highest profile app to embrace the feature. Starbucks customers can use its app to store gift cards and use QR codes on the phone to quickly pay for food and drinks without needing cash or credit cards. Additionally, the company keeps track of purchases for its rewards program.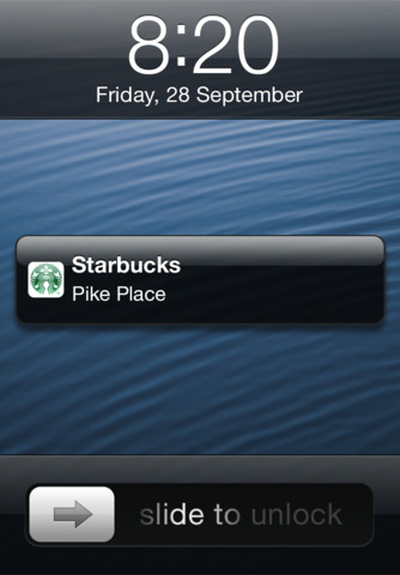 It's a near perfect use of Passbook; presumably why Starbucks is prominently featured in Apple's marketing. Passbook is designed to get users directly into gift cards or event tickets from the lock screen, using time and location information to discover when a user is near a Starbucks and put a link to the Starbucks gift card directly on the lock screen.
The Starbucks app is a free download on the App Store. [Direct Link]
Other apps using Passbook include Ticketmaster, Fandango, American Airlines, United Airlines, Lufthansa, Major League Baseball, Eventbrite, and McDonalds (as a limited test in France).
Thanks Will!