Fortune 500 Company Urging Employees Not to Upgrade to iOS 6 Over Exchange Bug
MacRumors has learned that at least one Fortune 500 company is requesting that its employees not upgrade to iOS 6 over a bug with Microsoft Exchange meeting invitations. The issue has also been reported on Apple's support discussion boards.
The issue appears when users decline a meeting invitation from an iOS 6 device. Instead of simply sending a notification to the meeting organizer that the user will not attend, iOS 6 is sending meeting cancellation notices to the entire distribution list, effectively canceling the invitation for all attendees.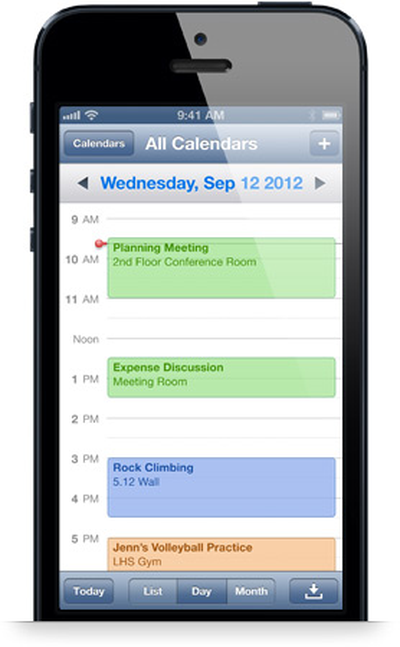 We received this memo that was sent out to all employees at a very large company:
Information Technology Notice

To: Mobile device users who connect personal Apple mobile devices (iPhone, iPad, etc) with company email.

What: On September 27, IT notified you of an intermittent issue caused when calendar appointments are declined from devices running the latest Apple operating system (iOS 6). Apple and Microsoft are providing IT with daily updates on their progress toward a resolution.

Impact: When appointments are declined from an Apple mobile device running iOS 6, a cancellation is sometimes sent to all meeting attendees instead of sending a decline notice to the meeting organizer.

Action to take: Do not upgrade your Apple mobile device to iOS 6. If you have an iPhone 5 or have already upgraded a device to iOS 6, please do not accept or decline calendar appointments from your Apple device until further notice.
Affected companies have notified both Apple and Microsoft, but there does not appear to be a public timeline for a resolution. iOS 6 users have reportedly been affected by another issue with Exchange, this time affecting push delivery of emails.