Apple's iOS Developer Guidelines Now Targeting Third-Party App Discovery and Promotion Tools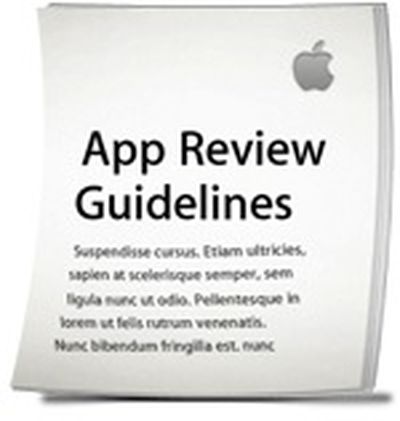 PocketGamer.biz highlights a recent addition to Apple's iOS developer guidelines revealing that the company is now specifically targeting third-party apps intended to serve as repositories of information on other App Store apps, whether it be in the form of curated app discovery, promotional listings, price drops, or other similar app directory features.
The new guideline was added in a quiet update to Apple's developer documentation alongside the iPhone 5 media event last month.
2.25 Apps that display Apps other than your own for purchase or promotion in a manner similar to or confusing with the App Store will be rejected.
TechCrunch has more on the situation, with industry experts suggesting that such apps will likely remain in the App Store but that Apple will no longer approve updates for them, allowing them to fade away over time.
Historically, Henschel notes that changes like this one don't result in apps being taken down right away from the App Store. Instead, he says to expect updates to begin to be refused, resulting in gradual obsolescence as hardware and iOS versions continue to change and software is no longer compatible with new versions. But even without immediate action, the financial impact could be huge, since he says that these marketing strategies represent millions of dollars in revenue to companies like Tapjoy, for instance.
App discovery has long been a challenge for Apple given the sheer number of titles in the App Store, and Apple's acquisition of Chomp earlier this year was seen as a sign of renewed efforts at improving that experience. Apple has implemented some aspects of the Chomp interface in the App Store under iOS 6, but discovery of new apps remains difficult for many users.