East Coast Sprint iPhone Inventories are "Seriously Constrained"
Sprint-branded retail stores on the East Coast are nearly sold out of iPhone 5 inventory, according to a Sprint statement provided to AllThingsD. iPhone sales have been robust at most locations this morning, with some customers who placed pre-orders at Best Buy being told they may not get phones for weeks.
"At this time, the majority of East Coast Sprint-branded retail stores are seriously constrained or sold out of iPhone 5 inventory provided to us by Apple," the carrier said. "Our stores will be resupplied as soon as additional devices are received from Apple."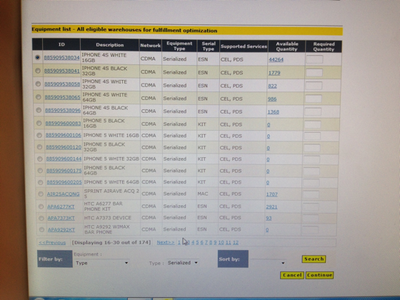 The above image shows an internal Sprint retail order page, with the iPhone 5 out-of-stock in all models at "eligible warehouses" for fulfillment to this particular Sprint location.