iPhone 5 Lightning Connector to Support Direct USB Peripheral Hosting?
Mac Otakara reports that Apple's new Lightning dock connector is capable of hosting USB peripheral devices, meaning that Apple could potentially allow users to connect devices such as keyboard and other accessories directly to their Lightning-equipped mobile products.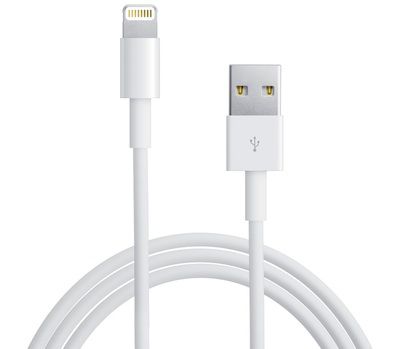 Apple's Lightning to USB cable
Even if the report is true, however, it would require that Apple build device support for such functionality on top of the Lightning compatibility in order to allow accessory manufacturers to tap into the USB capabilities. Such functionality is also not new with Lightning, as Apple's
iPad Camera Connection Kit
has long provided an adapter that allows uses to connect not only camera but also
a number of other peripherals
to their iPads.

Apple's iPad Camera Connection Kit with USB-based camera adapter at left
Consequently, we hesitate to give too much importance to this claim, as Apple has long had the ability to support some USB-based peripherals via the original 30-pin dock connector but has elected not to make extensive use of the compatibility and the may take a similar stance with Lightning.