'iPhone 5' Name Prematurely Revealed on Apple's Site [Updated]
As noted by several MacRumors readers, searches for "iPhone-5" on Apple's site are currently yielding a number of search results revealing that Apple will indeed be calling the new iPhone the "iPhone 5". The results point to several currently-inactive iPhone 5 pages including the press release announcement and a "tips" page.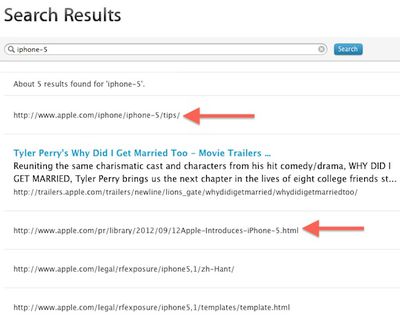 (Thanks, Johan!)
Update 6:45 AM: 9to5Mac has also spotted a link to an inactive press release announcing the new iPod touch and iPod nano.