Tim Cook and Jony Ive Top Vanity Fair's 'The New Establishment' List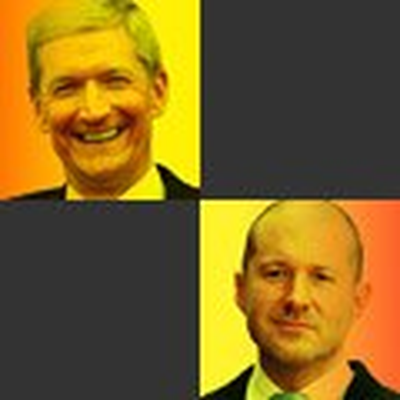 Vanity Fair magazine has published its yearly listing of top media power players, called 'The New Establishment'. Apple CEO Tim Cook is paired with designer Jony Ive in the number 1 spot, up from number 4 in 2011.
In the 18 years that Vanity Fair has been ranking America's power players, Mark Zuckerberg, founder of Facebook, was the youngest person ever to top the list. But Zuckerberg relinquishes his two-year perch at the top of Vanity Fair's annual New Establishment list this year, trading places with former spot No. 4 holders Tim Cook and Jonathan Ive. In the wake of Steve Jobs's death, Vanity Fair says, the two longtime understudies have upheld the C.E.O.'s vision for Apple, and have even hinted that the best is yet to come for the wildly successful company.
The top five reads like a who's who of tech with Cook, Ive and Zuckerberg being joined by Amazon head Jeff Bezos, Google co-founders Larry Page and Sergey Brin, and Square and Twitter co-founder Jack Dorsey.
'The New Establishment' isn't the only list that Tim Cook finds his company represented on: Apple is also listed as number 8 on Fortune's list of the world's fastest growing companies -- an astonishing feat for a company that will do nearly $150 billion in revenue this year.