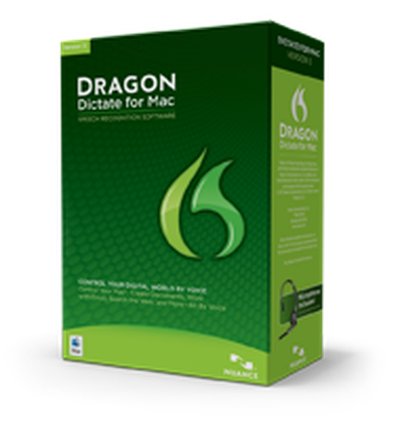 Nuance -- the company behind Siri's speech recognition -- has unveiled version 3 of its Dragon Dictate speech recognition software. The software will be available via Digital Download on September 13 with the physical box shipping on September 24.
Dragon Dictate 3 increases accuracy, speed, control of third-party applications, and support for transcription from digital voice recordings -- a feature that will be useful for many professions.
Nuance Communications, Inc. today announced Dragon® Dictate for Mac 3, the most powerful, accurate and personalized voice recognition software for the Mac available on the market today. With increased accuracy and significant feature updates, Dragon Dictate lets people quickly and easily create and edit content, and command and control their favorite Mac applications by voice – anytime, anywhere.

Dragon Dictate harnesses the power of the renowned Dragon NaturallySpeaking voice recognition technology to let Mac users simply speak to see their words instantly captured in real time on their screen. Dragon Dictate for Mac 3 is the most robust version of Dictate yet, with a 15 percent increase in accuracy, new Smart Format Rules and new correction capabilities for a personalized experience, wideband Bluetooth support, the ability to transcribe recorded audio files from a single speaker, and much more.
Dragon Dictate for Mac 3 is available for $199.99 as a digital download, a $199.99 physical box with a USB headset, or in several other configurations of varying prices.