Instagram has updated its app to version 3.0, adding significant support for location -- both for browsing your own photos, and finding those taken by others.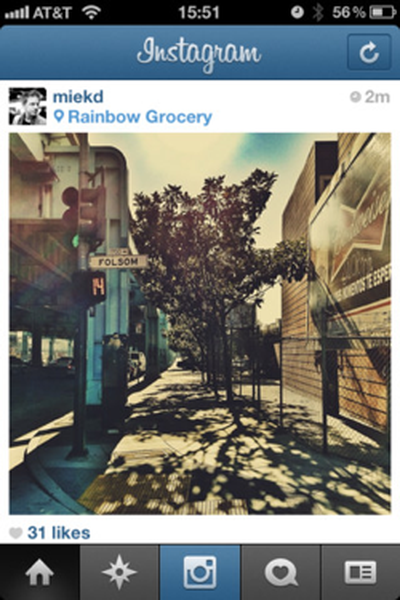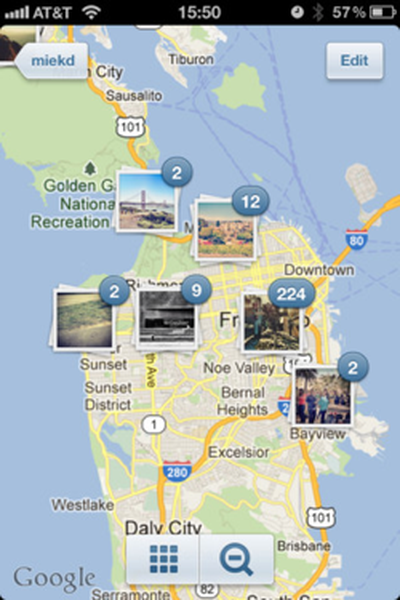 Among other things, the focus on location will allow users to find other pictures taken around them -- at a concert or sporting event, for example -- but will also allow them to navigate through old photos as well. Instagram founder Kevin Systrom
told The Verge
that it was often difficult to find older photos because of Instagram's focus on the timeline.
"One of the biggest problems in social media is that you often post things that are very ephemeral," Instagram Founder and CEO Kevin Systrom told The Verge. "Things live for a couple hours and then they float off into the ether." Instagram 3.0 was designed to be useful for browsing, but also as a tool to better surface old content. Until now, you'd have to thumb through a friend's pictures chronologically, whereas in 3.0, you can browse your own or someone else's photos on a map, setting aside date and time.
In addition to the focus on mapping, Instagram has also redesigned the profile and photo upload screens, and streamlined processes throughout the app. One especially useful new feature is infinite scrolling on photo feeds, making it easier to browse through dozens of photos at a time.
Instagram was purchased for $1 billion by Facebook earlier this year, though that purchase has yet to finalize. The app is available free on the App Store. [Direct Link]