iFixit today announced the release of 15 new repair guides for the Retina MacBook Pro, giving users instructions on how to perform their own repair and replacement procedures for a number of components. But as iFixit notes, Apple's design direction emphasizing space and weight savings has made it difficult, if not simply infeasible, for several components to be replaced on an individual basis.
For example, there is almost no way to replace the trackpad without first removing the battery. While it's possible to remove the battery, chances are high that it will be punctured in the process (the score? Batteries: 2, iFixit: 0). Puncturing Lithium-polymer batteries releases noxious fumes and can cause fires. Likewise, removing the LCD glass from the aluminum frame will almost certainly break the glass. So components residing under the LCD — such as the FaceTime camera — will have to be replaced with the entire assembly.
Replacement parts are also not yet available in many cases given Apple's use of proprietary components, but iFixit is working on sourcing those parts and users will be able to turn to Apple for free warranty repairs in many cases for the first year, or even longer with AppleCare.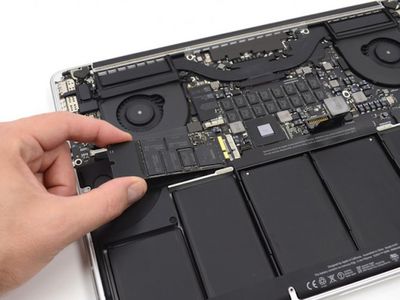 iFixit notes that third-party battery replacement companies will have a difficult time given that the Retina MacBook Pro's battery is glued to the aluminum top case, estimating that such companies will have to charge in the neighborhood of $500 to swap out the entire top case assembly and battery. In comparison, Apple charges $199 for the service, up from the $129 fee it charges on non-Retina versions of the 15-inch MacBook Pro.