Apple Considered Purchasing a Large Stake in Twitter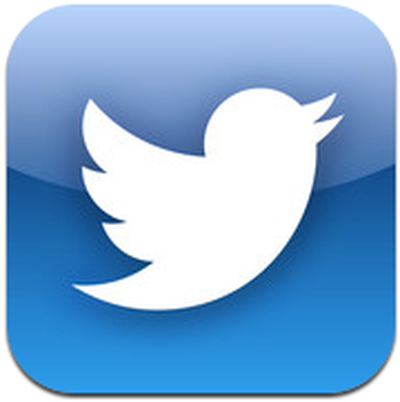 Apple is either actively considering purchasing a major stake in Twitter or discussed making an investment with the social company more than a year ago and the talks have since ceased, depending on which newspaper one wishes to believe.
The New York Times reported tonight that Apple and Twitter were talking "in recent months" about a major strategic investment in the hundreds of millions of dollars.
Apple has considered an investment in the hundreds of millions of dollars, one that could value Twitter at more than $10 billion, up from an $8.4 billion valuation last year, these people said. They declined to be named because the discussions were private.

There is no guarantee that the two companies, which are not in negotiations at the moment, will come to an agreement. But the earlier talks are a sign that they may form a stronger partnership amid intensifying competition from the likes of Google and Facebook.
However, within several hours of the posting of the Times piece, The Wall Street Journal posted a rebuttal of sorts, saying that the Apple/Twitter discussions took place more than a year ago and didn't go anywhere:
Apple Inc. held discussions with Twitter Inc. more than a year ago about taking a strategic investment in the short-messaging service, according to a person familiar with the talks.

People familiar with the matter said there are no current formal investment or acquisition discussions between the companies.

News of the investment talks was first reported by the New York Times.
Apple has run into difficulties in its social media efforts with the Ping social network on the chopping block according to Apple CEO Tim Cook. Walter Isaacson, Steve Jobs' biographer, said recently that social was one nut that Steve Jobs couldn't crack.
In the past year, rather than building its own social product, Apple has partnered with both Twitter and Facebook to integrate their API's into the new versions of both the iOS and OS X platforms.