UK Judge Rules Apple Must Publish Notices Acknowledging Samsung Did Not Copy iPad
Business Insider points to a Bloomberg bulletin indicating that a UK judge has ruled Apple must display on its UK website and in British newspapers a notice acknowledging that Samsung did not copy the design of the iPad with its Galaxy Tab 10.1. The UK court had previously ruled that the Galaxy Tab did not infringe upon Apple's design, with the judge observing that the Galaxy Tab 10.1 is simply "not as cool" as the iPad.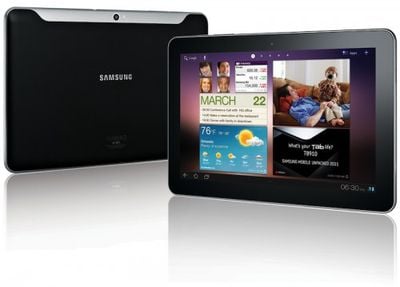 According to the news flash, Apple will need to post the notice on its UK website for six months. Apple can presumably still appeal the ruling, although that information has not yet been disclosed.
We'll update this article once the full Bloomberg report is available.
Update: Bloomberg's article has gone live with additional details on the situation.
The notice should outline the July 9 London court decision that Samsung's Galaxy tablets don't infringe Apple's registered designs, Judge Colin Birss said. It should be posted on Apple's U.K. website for six months and published in several newspapers and magazines to correct the damaging impression the South Korea-based company was copying Apple's product, Birss said.

The order means Apple will have to publish "an advertisement" for Samsung, and is prejudicial to the company, Richard Hacon, a lawyer representing Cupertino, California-based Apple, told the court. "No company likes to refer to a rival on its website."
Samsung had also requested that Apple be barred from making public statements claiming that the Galaxy Tab had infringed upon the iPad design, but Birss ruled that Apple is within its rights to make such claims in line with the company's belief that the ruling is incorrect.