Photos of Early iPad Mockup Surface in Samsung Lawsuit Documents
Network World's iOnApple reports on a recently-unsealed deposition given by Apple design chief Jonathan Ive in the ongoing patent war between Apple and Samsung, a session in which Ive was shown photos of Apple's earliest iPad mockups that apparently date to some time between 2002 and 2004. From Ive's testimony:
My recollection of first seeing it is very hazy, but it was, I'm guessing, sometime between 2002 and 2004, some but it was I remember seeing this and perhaps models similar to this when we were first exploring tablet designs that ultimately became the iPad.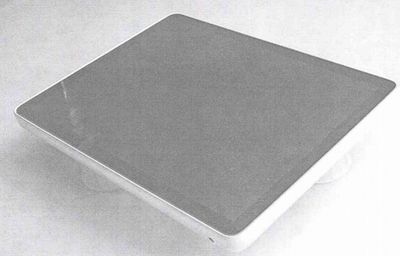 As the report notes, the mockup is quite similar to what was eventually released as the iPad well over five years later, although it was significantly thicker given the state of the technology at the time.


Notably, the mockup lacked a home button but in other respects from the general form factor to the presence of a dock connector certainly mirrors the final shipping product.
Additional photos are included in the original report.