Behind the Deal for Apple's North Carolina Data Center
GigaOM takes a look at how Apple's data center in Maiden, North Carolina came to be, interviewing Catawba County Economic Development Corporation president Scott Millar for the story behind the deal. According to Millar, Apple was initially interested in building its data center within an abandoned textile mill in the area, but almost pulled out of the deal entirely when it decided that the building would be too small for its needs.
Economic development officials in Catawba County, and a data center development group, had been talking with Apple for months to get the company interested in setting up its data center in town. Then the developer spent months making sure that an abandoned mill building — a remnant of the region's days as a vibrant textile manufacturing area — would be ready to house the new facility.

But as Apple executives got closer to making a decision, they suddenly decided that the building was just too small. It looked like Apple was going to have to go elsewhere for its massive 500,000 square-foot iCloud data center.
Ultimately, Catawba County officials were able to save the deal by offering Apple the 180-acre parcel that had initially been envisioned as a cluster of smaller data centers and which is now where the company's massive data center sits.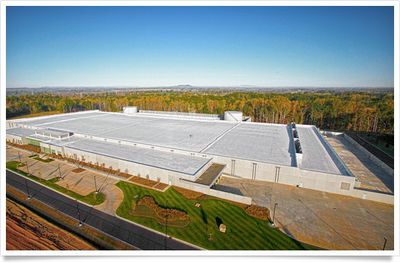 The report notes that Catawba County entered the data center market in 2005 when Google was searching for a location in the area, although the search giant ultimately settled on a site in neighboring Caldwell County. But based on that experience with Google and the groundwork that had been laid in working with power company Duke Energy on data center needs, Catawba County continued to scout for other companies interested in East Coast data center locations.
Apple was introduced to the Maiden site, which had almost been sold off a year earlier, through an existing relationship with T5 Partners, a data center development group that visited the area as part of annual site tour of the region to promote data center development. With the county moving rapidly to secure the needed site, power capacity, and economic incentives, it was able to strike a deal with Apple for what is currently the company's largest data center by far.
Apple has since announced plans for another large data center in Prineville, Oregon, where it has reportedly already begun building small-scale data facilities in modular buildings. And just weeks ago, Apple confirmed its intent to build yet another data center outside of Reno, Nevada, with the deal also including new facilities in Reno to support "business and purchasing" needs.