Apple Planning to Invest $1 Billion in New Data Center and Other Facilities in Reno, Nevada
The Reno Gazette-Journal reports that Apple has proposed investing up to $1 billion over the next ten years to build a new data center and other facilities in the Reno, Nevada area. The data center would be located in unincorporated Washoe County, while a "business and purchasing center" would be located in a business park in downtown Reno.
Today, the Washoe County Board of Commissioners is considering abatements for Apple's planned data center in the Reno Technology Park, located east of Sparks along Interstate 80.

Mike Folks, an Apple spokesman, said the company planning for the project to become operational later this year.

"We're looking at a 30-year relationship," Folks told commissioners.
The data center, codenamed "Project Jonathan", is said to be planned to generate nearly 600 construction jobs and as many as 41 direct and 200 contractor jobs upon opening.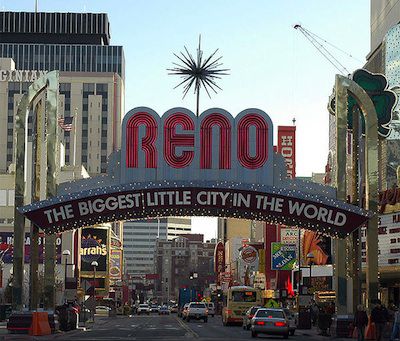 Apple currently operates a major data center in Maiden, North Carolina and a much smaller one in Newark, California near the companies headquarters. Apple is also investing $250 million in a new data center in Prineville, Oregon.
Update: Apple has issued a statement to AllThingsD confirming its intent for the area.
"We hope to build Apple's next data center in Reno to support Apple's iTunes Store, App Store and incredibly popular iCloud services," Apple spokeswoman Kristin Huguet told AllThingsD. "If approved, this project would expand our presence in Nevada and create hundreds of construction jobs over the next year, plus permanent jobs at the data center which will add to our existing total of nearly 400 employees in the state."