Apple Deliberately Holding Back on Mobile Payment System
The Wall Street Journal profiles Apple's "go-slow" approach to mobile payments. In June, Apple announced the inclusion of a feature called Passbook to iOS 6. Passbook allows users to keep loyalty cards, tickets and coupons in one central app. Passbook, however, does not offer a full payment system which has been a rumored area of research for Apple.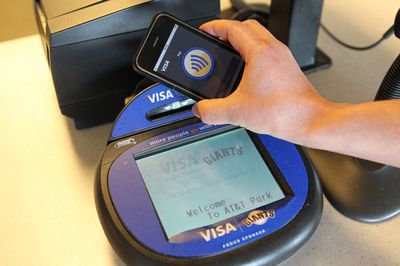 The Wall Street Journal reveals that this is a very deliberate decision from Apple:
Holding back in mobile payments was a deliberate strategy, the result of deep discussion last year. Some Apple engineers argued for a more-aggressive approach that would integrate payments more directly.

But Apple executives chose the go-slow approach for now. An Apple spokeswoman declined to comment on the decision-making process. Apple's head of world-wide marketing, Phil Schiller, in an interview last month, said that digital-wallet mobile-payment services are "all fighting over their piece of the pie, and we aren't doing that."
According to the Wall Street Journal's sources, a small group within Apple was reported to have been investigating a new service that would embed payment methods into the iPhone or even build a new payment network. Discussions reportedly included Apple facilitating payments with merchants and even all the way to the possibility of Apple to begin acting as a bank. Apple also considered simpler wallet app possibilities or working with existing middlemen and taking a small cut of each transaction.
Meanwhile, the Apple iPhone team had indeed explored NFC communications options in the next iPhone. Various concerns included impact on battery life, security, vendor adoption and customer satisfaction.
Ultimately, Passbook is said to be the current compromise while Apple presumably waits to see how the mobile payment market matures.