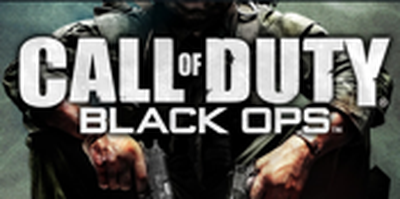 Call of Duty: Black Ops, the bestselling first-person shooter, is coming to the Mac this fall from Aspyr.
Pricing and system requirements have not been announced, but the game will include the full single-player campaign, multiplayer, and both co-op and single-player Zombie mode.
Aspyr Media, Inc., the leader in Mac game publishing, announced today that Activision Publishing, Inc.'s record-setting Call of Duty®: Black Ops will be coming to the Mac. Developed originally by award-winning studio Treyarch and brought to the Mac by Aspyr Media, the Mac version of the epic Call of Duty® blockbuster will be available on Macs worldwide in digital and boxed formats this fall.

Call of Duty: Black Ops takes players to conflicts across the globe as elite black operations forces fight in the deniable operations and secret wars that occurred under the veil of the Cold War. Featuring an adrenaline-pumping single-player campaign, out-of-this-world Zombies co-operative game mode, and an incredibly deep multiplayer experience, Call of Duty: Black Ops delivers the complete Call of Duty experience with amazing enhanced graphics, streaming texture technology, and superior lighting effects for the most immersive and cinematic action.


Along with the Black Ops announcement, Aspyr has put Call of Duty, Call of Duty 2, and Call of Duty 4 on sale for 50% off on the Mac App Store [Direct Link] and the GameAgent digital download store.