macOS Catalina Now Available
Apple Testing Notifications on iCloud Website
Apple appears to be testing a notification service on the iCloud website. The test message appears at the top of the browser window upon logging into
iCloud.com
.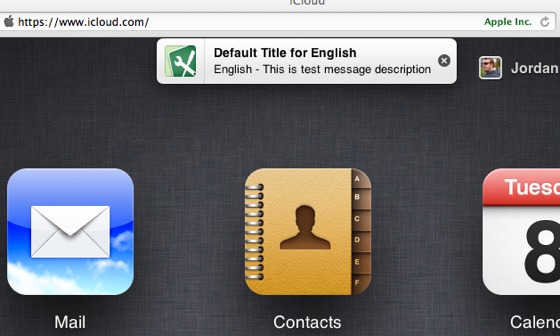 Apple introduced a new
notification system
in iOS 5 and has announced that a similar feature will be
coming to the Mac
in the Mountain Lion operating system this summer.
It's possible that Apple will include syncing code in iCloud to share notifications across devices, for calendar alerts and new mail, or the notifications may be used for some other purpose.