Microsoft Invests $300 Million in Nook to Take on Amazon and Apple in E-Book Market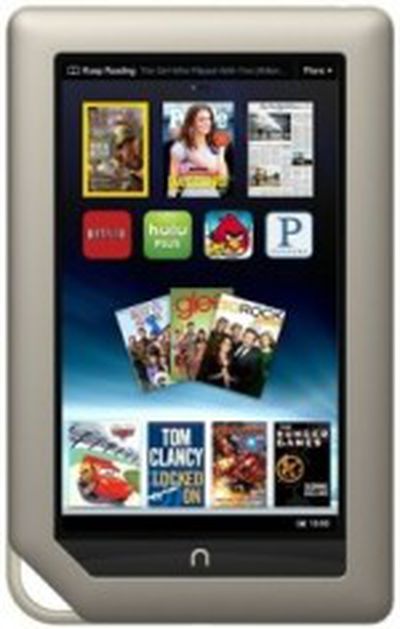 Microsoft and Barnes & Noble today announced the formation of a new Barnes & Noble subsidiary focused around the existing Nook digital e-reader and e-book business, as well as Barnes & Noble's college business. Microsoft will make a $300 million investment in the subsidiary, which is preliminarily being called Newco until an official name is chosen, and receive 17.6% ownership of the business.
One of the first benefits for customers will be a NOOK application for Windows 8, which will extend the reach of Barnes & Noble's digital bookstore by providing one of the world's largest digital catalogues of e-Books, magazines and newspapers to hundreds of millions of Windows customers in the U.S. and internationally.

The inclusion of Barnes & Noble's College business is an important component of Newco's strategic vision. Through the newly formed Newco, Barnes & Noble's industry leading NOOK Study software will provide students and educators the preeminent technology platform for the distribution and management of digital education materials in the market.
As part of the deal, Microsoft and Barnes & Noble have also settled their patent dispute, which saw Microsoft suing for infringement by the Nook reader in a move Barnes & Noble had positioned as an attack on all Android-based systems. The new deal will see Barnes & Noble and Newco holding a royalty-bearing license on the Microsoft patents in question.
The Microsoft/Barnes & Noble venture seeks to increase competition in the e-book market, taking on both Amazon's dominant position and Apple's upstart status that has seen the iPad become a popular e-reading option for consumers but much lower adoption of iBookstore content. Barnes & Noble has had some success with Nook, but its momentum has slowed recently and recent antitrust suits against Apple and book publishers breaking down the new agency model for e-book distribution have raised concerns that the industry will quickly return to a near-monopoly for Amazon.