How Apple's Agency Model for Publishers Fails to Merit Collusion Charges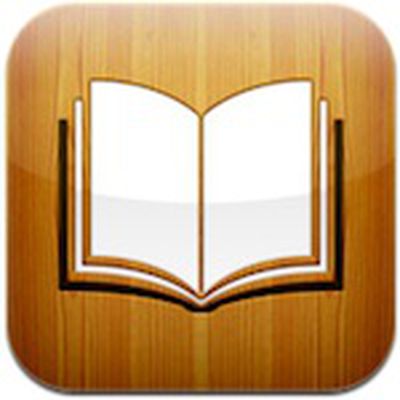 Earlier this month, the U.S. Department of Justice, a number of U.S. states, and authorities in several other countries announced that they were filing lawsuits against Apple and six book publishers, alleging anticompetitive behavior in shifting to an Apple-backed agency model in which publishers set retail pricing and retailers such as Apple receive a 30% commission on the sales price.
Rather than settling the case as several of the publishers have opted to do, Apple has stood firm in its stance that the move did not represent collusion and price fixing but instead served as a way to give publishers control over pricing and break up Amazon's near-monopoly in the e-book market.
Former Wall Street Journal publisher and Press+ founder Gordon Crovitz published a column over the weekend outlining how Apple's plan for a 30% commission on publishers' sales is merely its standard business practice, not any sort of collusion to fix prices in the market.
'I don't think you understand. We can't treat newspapers or magazines any differently than we treat FarmVille."

With those words, senior Apple executive Eddy Cue stuck to his take-it-or-leave-it business model of a 30% revenue share payable for transactions through the iTunes service. Despite my arguments to Mr. Cue in Apple's Cupertino, Calif., offices last year on behalf of news publishers seeking different terms, to him there was no difference between a newspaper and an online game.

It was a sobering reminder that traditional media brands have no preferred place in the new digital world. It also should be the defense's Exhibit A in the Justice Department's antitrust case against Apple and book publishers: The 30% revenue-share model is Apple's standard practice, not, as alleged by the government, the product of a conspiracy.
Crovitz goes on to outline how the U.S. government's case against Apple and the publishers is misguided, with the agency model having been validated in numerous other industries by federal courts. And with the model looking exactly like that used for apps and other iTunes Store content, it suggests that Apple is not trying to accomplish anything special to gain control of the e-book market.
In fact, Crovitz notes that the e-book market has become significantly healthier since Apple's agency model was adopted by the major publishers.
Over the past couple of years, thanks to the agency model, the Kindle's market share has fallen to 60% [from 90% previously] thanks to competition from iPads and Barnes & Noble Nooks, and there is more variation in consumer prices, typically ranging from $5.95 to $14.95.

Pricing flexibility for publishers is necessary to allow innovation. Why shouldn't some e-books cost 99 cents and others that come with video and hardcover editions be $49.95? Why not give people the option to pay 10% more to access an e-book on all e-readers? Consumers should decide, not Amazon or the Antitrust Division.
With settlements already looking at unwinding the agency model to allow Amazon to once again begin controlling the e-book market by leveraging its consistent $9.99 pricing to drive competitors out of business, investors have become increasingly skittish about Barnes & Noble and other retailers trying to stake out their positions in the market. Consequently, there are real fears among authors, publishers, and retailers that the federal government's efforts are working quickly to restore an Amazon monopoly capable of bringing down its competitors.
Update: As noted by Chris Martucci and others, Crovitz fails to address the issue of the "most favored nation" clauses included in Apple's contracts with the publishers. These clauses prohibited the publishers from offering their content to any other retailer at lower prices than they offered through Apple. When combined with the apparent coordination among the publishers to break Amazon's near monopoly by shifting to the agency model, a case for anti-competitive behavior is more easily made.
But while simply removing the most favored nation clauses from Apple's contracts with the publishers would bring them more in line with the relationship between Apple and app developers, that move alone would not appear to satisfy the Department of Justice.
The government's settlements with several of the publishers have gone beyond the issue of most favored nation clauses and have required that the publishers essentially abandon the agency model as it currently exists. While the settlements would allow a modified form of the agency model to exist, they would require that retailers remain some control over the setting of retail prices.