Apple Treats Employees to Performances of Cirque du Soleil's 'Totem'
MacRumors has learned that Apple has bought out two performances of Cirque du Soleil's traveling show Totem, currently playing in San Jose, California. According to our source, Apple purchased the entire block of 2,500 tickets for each of two shows yesterday and today for employees and their guests, with Apple also picking up the tab for food and drink.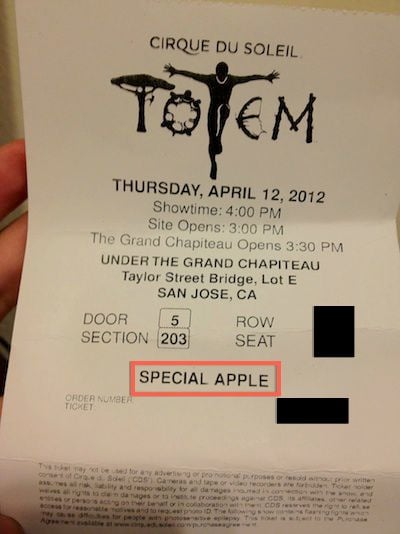 Scanning Twitter and other social networks, we see that a number of people associated with Apple did mention being at Cirque du Soleil yesterday, supporting our source's claim of an Apple-sponsored event.
It is unclear what the reason for the event was, whether it was a simple perk offered to company employees or if there was a specific product milestone or other reason associated with the occasion.