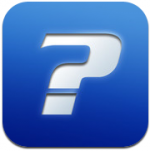 2012 is shaping up to be a great year for political and news junkies, with huge Supreme Court cases, the Presidential election and lots more. To cater to that demand for news, Comedy Central has released an "Indecision 2012"
companion app
to its popular nightly news/entertainment shows
The Daily Show
and
The Colbert Report
.
The app won't include any video content, but will act more as a companion for news junkies watching Sunday morning talk shows and other election coverage, as well as providing easy access to Comedy Central's
Indecision election blog
.
- Our interactive Peanut Gallery, featuring real-time Reacticons that let you react to news shows, debates and other events while following live commentary from Indecision bloggers and special guests
- Snap Shots: For everyone who wishes the news cycle could be captured in more pictures and fewer words, especially funny ones
- Comedy Central's Indecision blog--tens of posts a day!
- A handy calendar where you can set reminders for Peanut Gallery events and key election dates
- Share it all via Facebook, Twitter or e-mail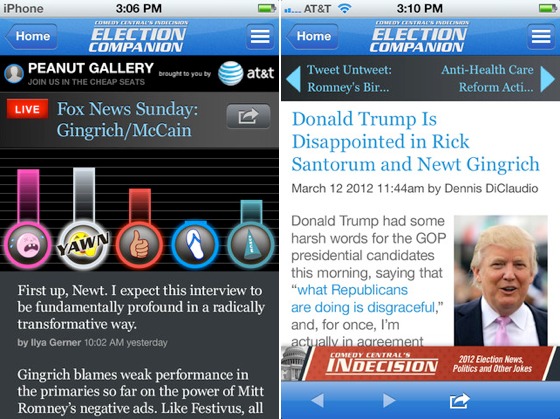 Comedy Central's Indecision Election Companion
is a
free download
for the iPad or iPhone. [
App Store
]