'Baldur's Gate: Enhanced Edition' Coming to iPad
The popular 1998 role-playing game Baldur's Gate is seeing a PC remake called Baldur's Gate: Enhanced Edition by Overhaul Games.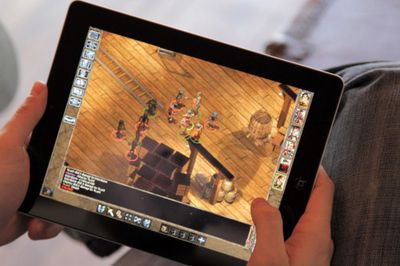 The company has since announced that the new version will also be available for iPad and be available in the summer of 2012.
IGN has already had some hands on time with an early build.
The iPad port will include all the improvements and additions found in the PC version, including full integration of the Tales of the Sword Coast expansion pack. The title is also running on the refined Baldur's Gate II Infinity Engine, allowing gamers to experience the original adventure with the sequel's refined graphics options and other engine tweaks.
IGN reports that the new version of thegame will feature new content, more quests and a new party member. The early build of the iPad version runs smoothly though the interface has not yet been revamped to be more touch friendly. Those changes are still in the works, though pinch and zoom has already been implemented. The iPad version is expected to launch this summer.